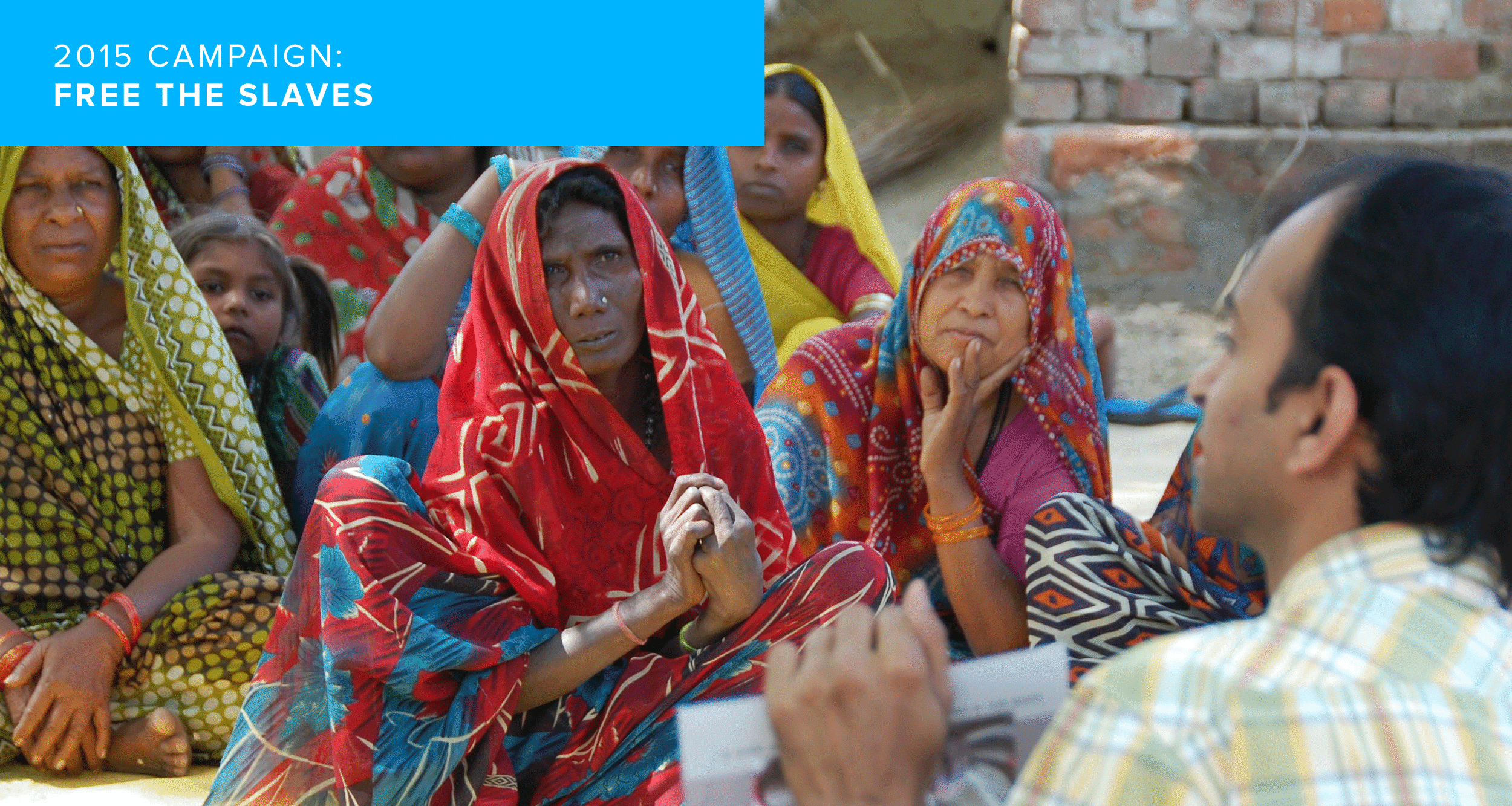 The Dilemma
Tens of millions of people across the globe live in slavery today.
Estimates indicate that over 50% are women and girls; over 25% are children. Instead of school, children are forced to work in dangerous, life threatening conditions. Instead of the promises they were made for a better life, women are lied to and abused. The horrific conditions under which women and children live in slavery defy hyperbole; they are all too real.
Deepa's Story
At the age of 13, Deepa was trafficked into sexual exploitation by her own family. She was taken away to a house where she was forced to have sex with men who were brought there. The trafficker kept her locked up alone for a year before Deepa's brother found out and went to the police.
The police refused to take action until her brother, with the help of a Free The Slaves partner agency, compelled the police to organize a raid of the premises. Her captors were arrested and prosecuted.
After having been freed from her slavers, Deepa had no safe shelter. She stayed with a family that works for a partner of Free The Slaves while she recovered. Soon she completed her fifth grade education. She was committed to helping other families affected by slavery.
Deepa now serves to protect other young women who have been liberated from sexual exploitation as the house-mother of the Punarnawa Ashram, a safe shelter for survivors of slavery. At the Ashram, young women receive the care and concern they need to reestablish their lives. "I have a feeling of my own power that I can give here," she says about her time at Punarnawa Ashram.
The mothers' day movement campaign
We were able to raise much needed money to support the Punarnawa Ashram, a safe home in the state of Bihar, Northern India, one of the poorest in the world. The Ashram provides safe shelter and support for the survivors of slavery leading to reintegration in their own homes, either back in their home village or in another location they choose. Some of the residents of the Ashram are as young as 8 years old. The young women are given counseling, literacy lessons and trade skills.
Right before Mothers' Day, the exterior wall surrounding the Ashram was destroyed in a storm. We immediately focused some of the funds raised to rebuild that wall to provide extra security from harassment and intruders looking to enslave the women. Funds were also directed to staff, school supplies, meals, clothing, counseling and basic education for the young women so they can enter a vocation or start a business of their own.
In their own words
"The funds raised from the Mothers' Day Movement campaign provided crucial support for Free the Slaves' programs aimed to free people and help entire communities stay free through activities such as education and community savings programs. From children trapped in domestic servitude in Haiti and Nepal to children forced to fish in Ghana, there is no better gift to mothers than returning their children to them. MDM's funds made these reunions possible."